Exhibition Venues in Nottingham
Boasting style, elegance and class, Goosedale provides Nottingham's answer to your exhibition location. With a rich history dating back to the 17th-Century, Goosedale sets a tone of quality and performance as a backdrop to your exhibition.
Our Suites and Facilities For Exhibitions Private Hire
Catering for exhibitions, events and occasions of all types; whether you're touring a trade show, organising a wedding fair, exporting an excellent experience, or managing a motoring meet-up, our dedicated and experienced team will be on hand to ensure your expedition is a resounding success.
Adjacent to the Ivory Suite, our Mayfair-inspired room is ideal for your guests to enjoy a spot of networking or relaxing during an event. . This versatile lounge has a fully licensed bar with stylish furniture, decor with plentiful natural light and can accommodate up to 400 guests standing.
This suite is a fusion of classic and contemporary design with it's exposed beams, natural wood flooring, fully-licensed bar & stunning chandeliers. An engaging space accommodating 120 guests banqueting style, providing natural daylight but also has blackout facilities with an inbuilt projector screen.  Boasting it's own entrance, terrace and fountain areas – this is a truly versatile space.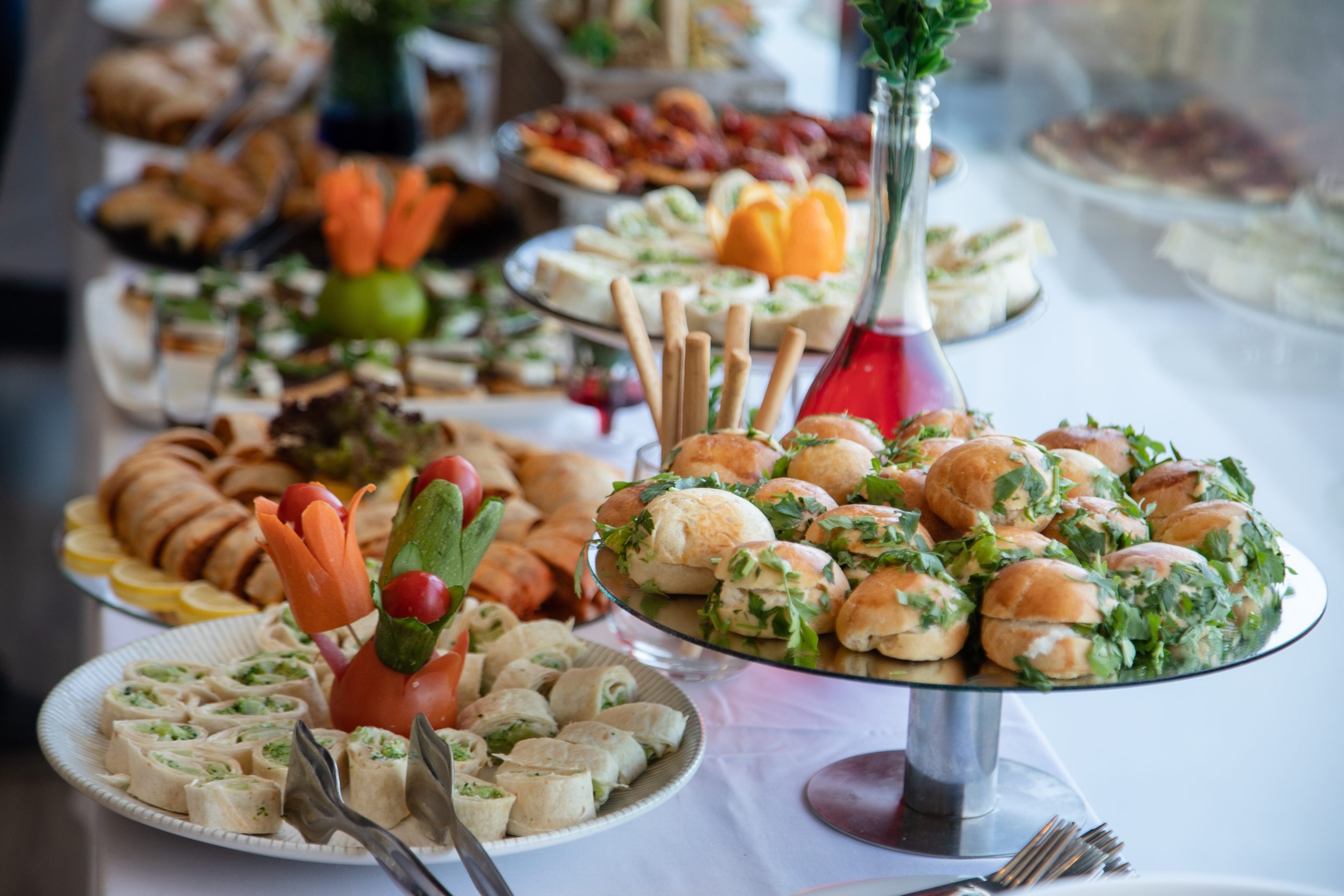 Using exceptional ingredients, our buffet offers delicious choices to suit every palate.
We have taken care to provide a buffet that not only offers taste and variety but will refuel your delegates for the rest of the day. However, we can also provide bespoke menus, so if you have a specific request for catering, please ask and we will happily work with you to ensure your needs are met.
Get in touch with our team of experts